Get your Game Noticed! Prominently displaying your prizes, our full-color custom signs are uniquely designed to attract a crowd and entice visitors to join in the fun! To increase your brand exposure, each sign offers ample room to display your company's logo. For $149.95, you can purchase one of our eye-catching signs to adorn your floor-standing Giant Buzzwire Game! We can also create a one-of-a-kind sign specific to your promotional marketing needs. Our experienced team of Promotional Marketing Specialists is standing by to help you pick the right prizes to promote your brand. Click here to browse our inventory of custom branded giveaway items.
Each Buzzwire Game features two different sized hoops that allow you to adjust the game's difficulty level. To highlight this aspect of the game, we've created a unique way of dispersing prizes that can be tailored to your specific event needs:
Three Prize Design: Increase the chances of winning a prize by rewarding participants who make it ¼ way, ½ way or all the way across the buzz wire. By setting the stage for multiple winnings, you have the opportunity to build excitement about your brand and imply increased value to imprinted promotional products.
Two Prize Design: For added anticipation and competition among participants, reduce the number of prizes to two. Reward these individuals for reaching the ½ way point and final point of the buzz wire. By creating a little friendly competition among willing participants, you're sure to leave a lasting impression on your audience!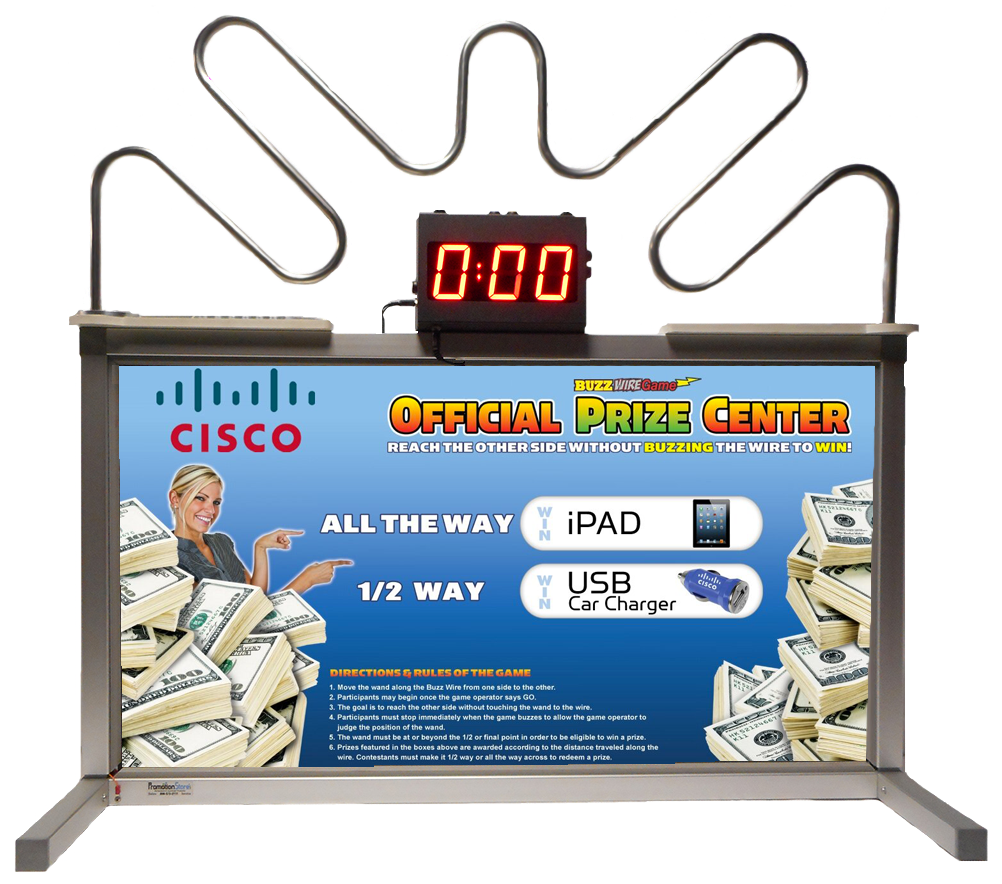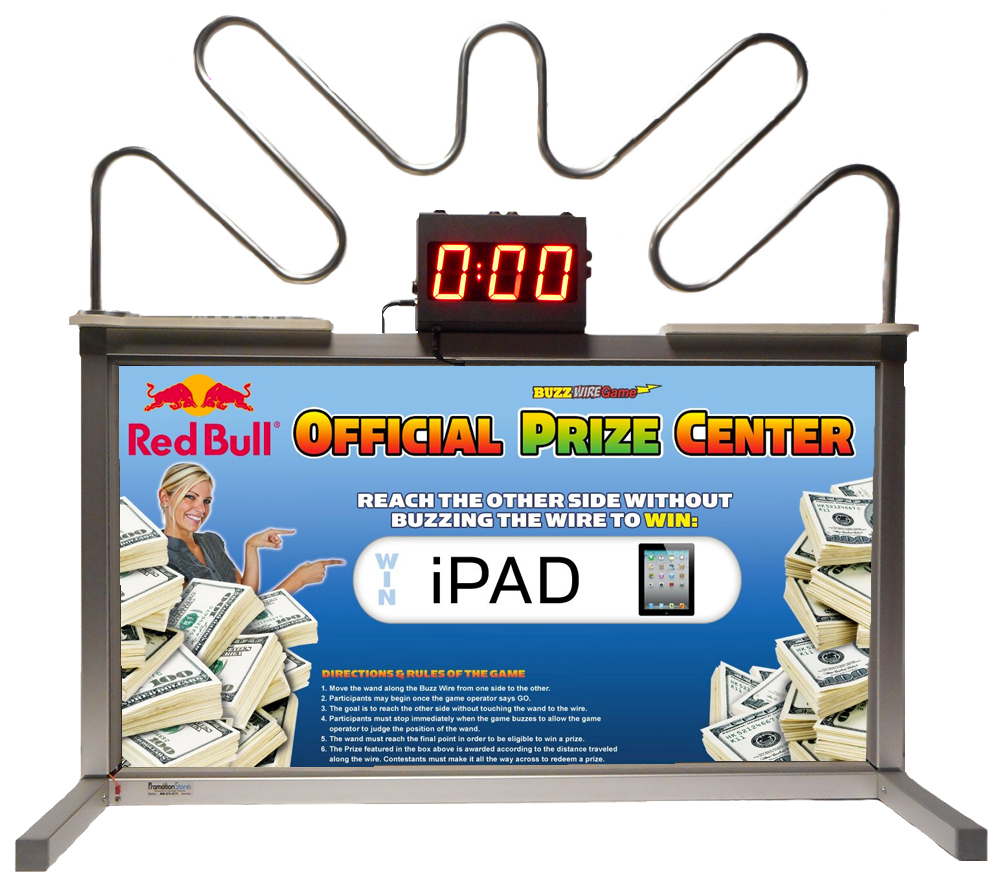 One Prize Design: To make the game more challenging, use the smaller sized hoop and require participants to navigate the wand all the way across the buzz wire to win. By offering an irresistible prize, you are sure to build a buzzing crowd of onlookers eager to put their skill to the test!
Our branded Official Prize Center signs have proven time and again to be successful at generating traffic and building excitement about your business! See More Custom Signs Below: